Aluminum solid panel VS Aluminum composite panel
What's difference between aluminum solid panel and Aluminum composite panel?
Material

Aluminum solid panel

Aluminum composite panel

Using AA3003/AA1100 Pure aluminum, thickness is 2mm, 2.5mm, 3.0mm, 3.5mm, 4mm for cladding normally.
Surface treatment is powder coated and PVDF, Color can be customized as per project requirement even quantity is small.
Materials is recyclable.
ACP thickness is 3-4mm three-layer structure, including two 0.2mm with PVDF or PE coating, middle layer is plastic.
For the color choices, if quantity is small, color can not be customized.
Materials is unrecyclable.
Cost
Aluminum solid panel material cost is higher much than ACP, as it is pure aluminum, not plastic.
Installation cost is low, and easy to fix on the support frame, just use screws.
ACP material cost is lower than Aluminum solid panel.
But installation cost is higher than Aluminum solid panel, because need to cut the sizes on site.
Performance
1. Fire resistance is good, can meet high building fireproof requirement.
2. Perfect Acid, alkali and corrosion resistance performance.
3. Can design and produce 3D pattern, can be perforated and curved, meet different building facade designs.
1. Surface 0.2mm aluminum is too thin, easy to burn in case of fire.
2. Only flat sheet , can not do other special designs.
Warranty
Aluminum solid panel can keep 30years when using at exterior and interior.
ACP only can keep 5years when using for exterior, 0.2mm aluminum layer will be turnup after high temperature and rainwater.
Further Trends
Aluminum solid panel will be more popular for the Architects and Owners.
ACP will be used for small area store shop decoration.
How to choose
It is up to the project budget and the application, if used for exterior, we suggest to use aluminum solid panel.
Aluminum solid panel: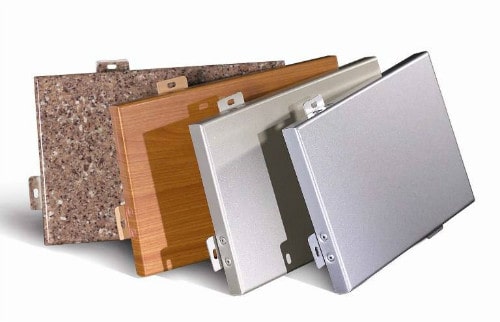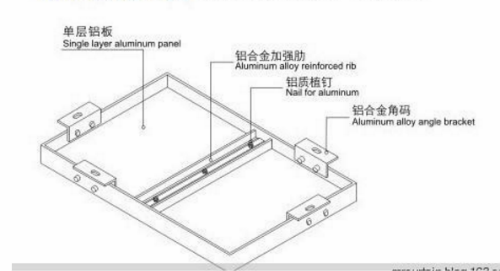 Aluminum composite panel: